Pilot Magic
 - MUSIC FROM DAVID PATON -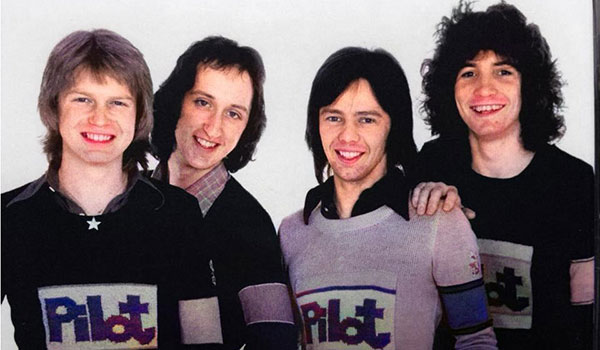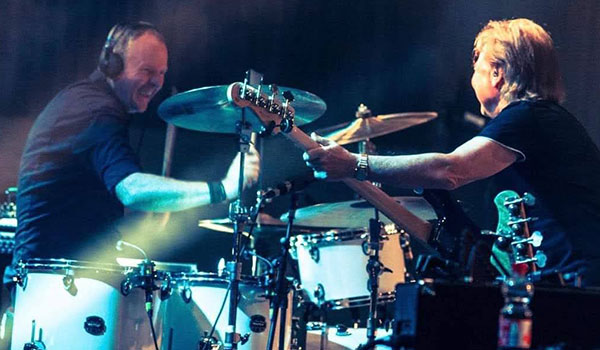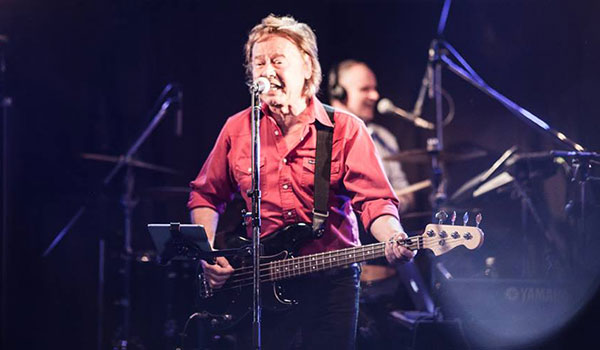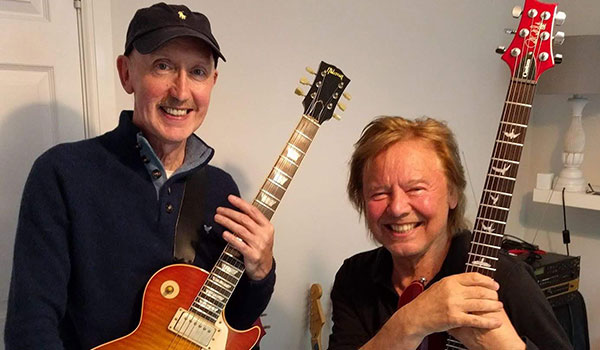 About David Paton
The name David Paton doesn't conjure up images of Grammys, glitz, or gyrating hips. His face may never have appeared on the cover of the Rolling Stone and he hasn't headlined the half-time show at the Super Bowl. Yet, David has left an indelible mark on the Rock and Pop world.
Clearly one of the most respected, underrated, and versatile musicians in the business, David Paton has been writing, singing, and playing great music for nearly half a century.
Early on in his music career, David's talent as a songwriter was quite evident. His catchy pop tunes Magic and January propelled his band to the top of the charts. There were few bands soaring as high as PILOT in 1975.
Unfortunately, some crew changes, poor management, and the demand for the individual members as session players ultimately led to the band's grounding in 1977. But a legacy of hit singles, 2 charismatic tours, and 4 remarkable albums proved PILOT wasn't just some fly by night teenybopper band. The band took its music seriously and it showed.
As a singer, David is equally as impressive. The appealing melodies and distinctive harmonies he displayed with PILOT complimented each other and commanded your complete attention.
As David moved on to other bands such as THE ALAN PARSONS PROJECT and CAMEL, his vocals continued to captivate the ear. While most people are familiar with his Project vocals, some of his more obscure vocal work is worth noting. His vocals on "Heroes" from CAMEL's 1982 album Single Factor are simply mesmerising.
Once they get in your head, the haunting melodies may never leave. His vocals on his own traditional Scottish albums bring out the best of his versatility and ability to write in a particular style and arrange pieces of music by the likes of Robert Burns and Sir Walter Scott.
As a player, whether in the studio or on the stage, David is up there with the best. His bass licks on ELTON JOHN's tunes such as Nikita and live performances with Elton were simply brilliant. His classical guitar work with RICK WAKEMAN is equally as memorable.
The list of artists he has worked with is long and diverse ranging from the Hard Rock of JIMMY PAGE, to the Progressive Rock of FISH, to the traditional Scottish tunes of such artists as PHIL CUNNINGHAM and DICK GAUGHAN.
When one sees David play live, you really see what he is all about; straight forward, no nonsense, passionate music! David is too modest about his accomplishments and the last person inclined to herald The Alan Parsons Project anthem of "Let's Talk About Me".
So if you want to know more about his accomplishments and current work, click away and experience the MAGIC of DAVID PATON!